Yoga Therapist
Natalia Meyon
Yoga therapy for men and women who want to be friends with their body and feel better than just "okay"
I am a yoga teacher and yoga therapist.
Graduated from the only accredited yoga therapy school in Israel, Body Wisdom. I have a thousand hours of yoga therapy training and constant supervision from mentors with 20 years of experience. I practice yoga therapy for over five years, combining yoga and Ayurveda principals with physical therapy, neurobiology and psychology.
I incorporate traditional medicine – I might ask you to do medical test or consult a medical specialist. I practice a holistic approach in order to relieve your symptoms or improve quality of life even with a complex diagnosis.
My goal is to give you back the right to exercise your power. I believe that you can change our life and recover by yourself, using your body resources. And I just help you on this path – support, inspire and look with a loving gaze.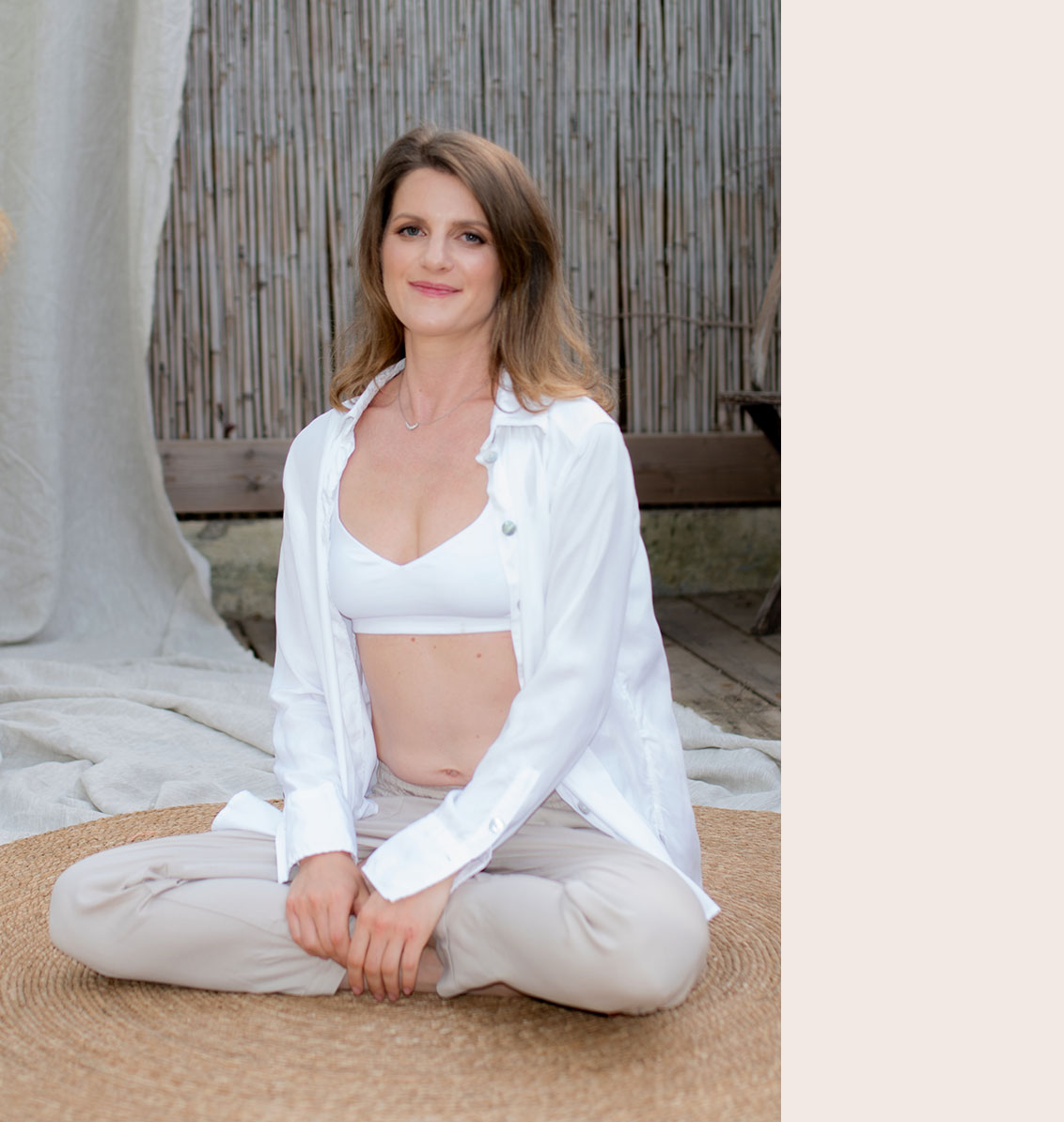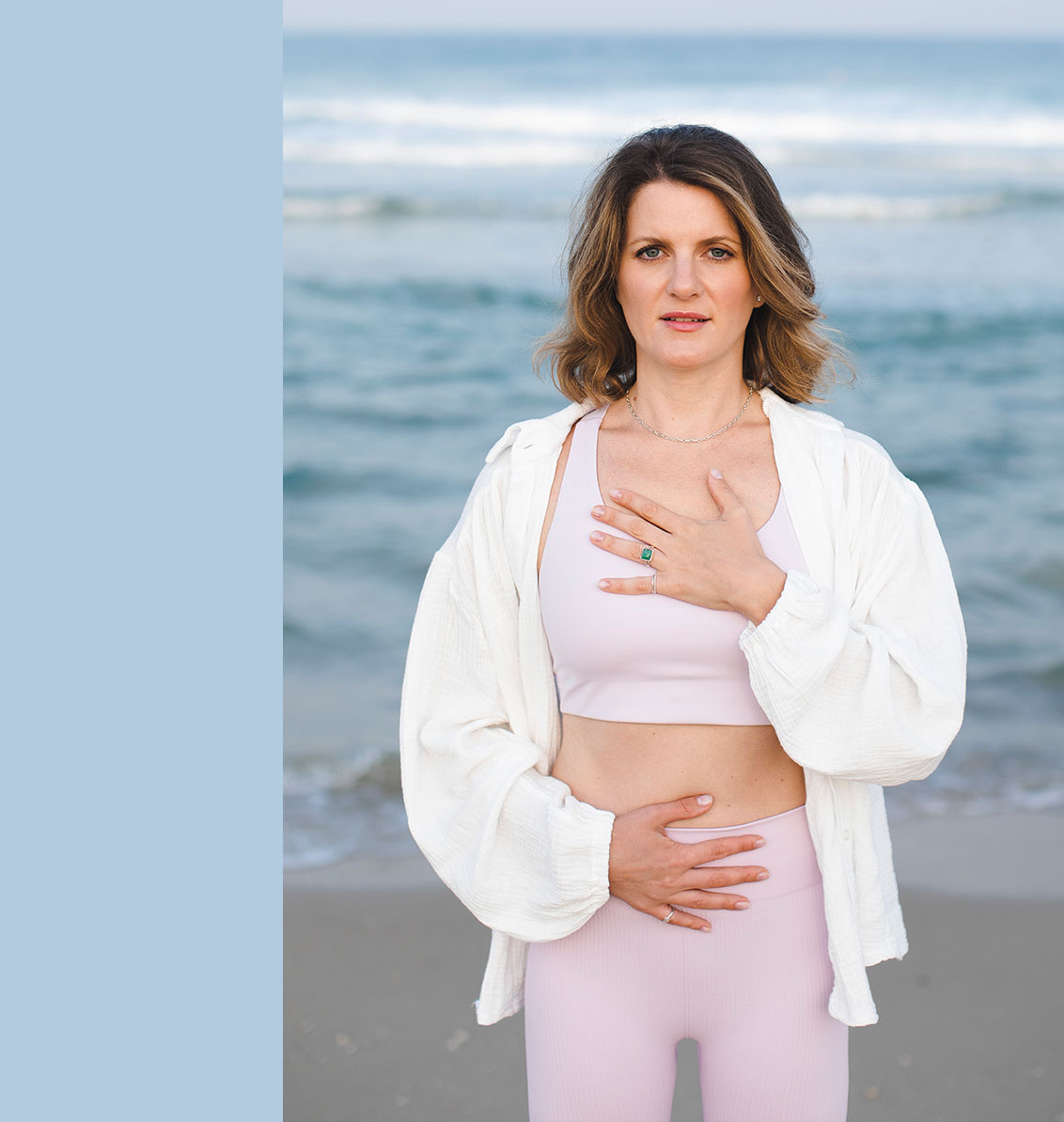 Most people only think of their body when they feel pain.
If you are doing some sort of intellectual work, sitting all day long, you are probably also familiar with the problems of feeling your body. It happens, if you fail to recognize a beginning of an illness, tiredness or hunger and only notice an obvious discomfort. 
As a yoga therapist, my goal isn't "fixing" whatever is broken in your body. I give you instruments which allow you to unite your body, mind and spirit.
As a result, you retrieve the contact with your own body

You can prevent or treat ailment all by yourself

And your life also gets a new meaning 
In a few months, you will learn to listen to your body and keep yourself in a resourceful state, even if you have never done yoga before.
Working with your body and psyche through different asanas, breathing exercises and meditation. It is particularly effective for treating osteochondrosis, spinal hernia, arthritis, varicose veins and endocrine diseases.
Along with the physical recovery comes emotional stability the joy of life. You feel your rhythm, your desires, your potential.
Nails Acupressure therapy
A tool of transformation and uncovering the reality. Helps you to face your fears, erase your worries and free you from the inner tension.
Nail board standing therapy
is recommended when you have to make a difficult decision, understand true goals, experience suppress emotions or find an answer to an important question.
If you found yourself in my field – that means we speak the same language. The language of heartiness and faith that each and every one of you is an amazing and wonderful world!
I accept you just the way you are
With me, you can get angry or desperate or even lazy. You can even skip homework- I won't shame or judge you.
I work very carefully
I even put you on the nails carefully, even though it's considered a harsh practice. You will move towards your goals at your own pace. I stand by – supporting, inspiring, returning you the self-confidence.
We will probably become friends )
Many of my clients become my friends. I am a yoga therapist, not a psychologist, so I am allowed to be friends with my clients "My kind of people" come to my practice, and I really appreciate this gift.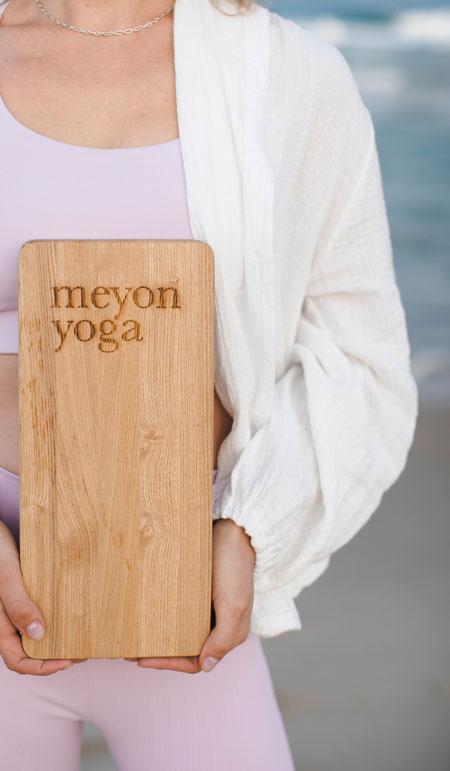 Frequently Asked Questions
Standing on nails releases lots of energy, but accumulates it at the same time and this way; it works as a catalyst, an accelerator of all the processes.
Sign up for a consultation or ask a question that interests you in any way convenient for you – call in person, leave your request in the feedback form or write a WhatsApp widget at the bottom of the page. Waiting for you )
Happy to answer your questions